When you arrive at the NEW clinic you will enter our inviting reception area shown here now on the LEFT. The clinic is still equipped with three exam rooms. All of the exam rooms now have full capacity to perform all outpatient procedures.
Our surgical suite, on the RIGHT, was redesigned and built to handle any microsurgical, general surgical, or endoscopic procedure. It is positively ventilated and is now capable of full digital recording capacity for all surgical procedures performed in the room.
This is the fourth clinic for Dr Nemetz and a huge step forward in practicing advanced avian medicine. It was purpose build from the ground up and is adaptable to almost anything that might advance in the future which is very exciting.
After moving to the new facility, we now offer cardiac ultrasounds with a boarded radiologist and now manage many heart cases for several years of quality life.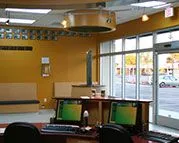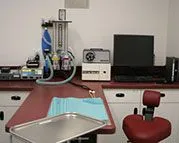 (Revised June 2023)